Emotions Thermometers Chemotherapy Screen
In 2009 we developed an enhanced screening programme based on the LNR Quick Screen designed to be used and evaluated by clinical nurse specialists in chemotherapy suite. The aim is to enable "level 2" staff (front line cancer specialists) to receive training and resources necessary to detect and manage distress at a basic level.
We will measure the following outcomes
1. Uptake of screening
2. Proportion of distressed patients
3. Proportion of patients with depression, anxiety, anger
4. Clinician satisfaction
5. Influence on clinician judgement
6. Accuracy of clinician judgement (before)
7. Accuracy of clinician judgement (after)
8. Pre-post scale change in clinical practice.
B. SCREENING INSTRUMENT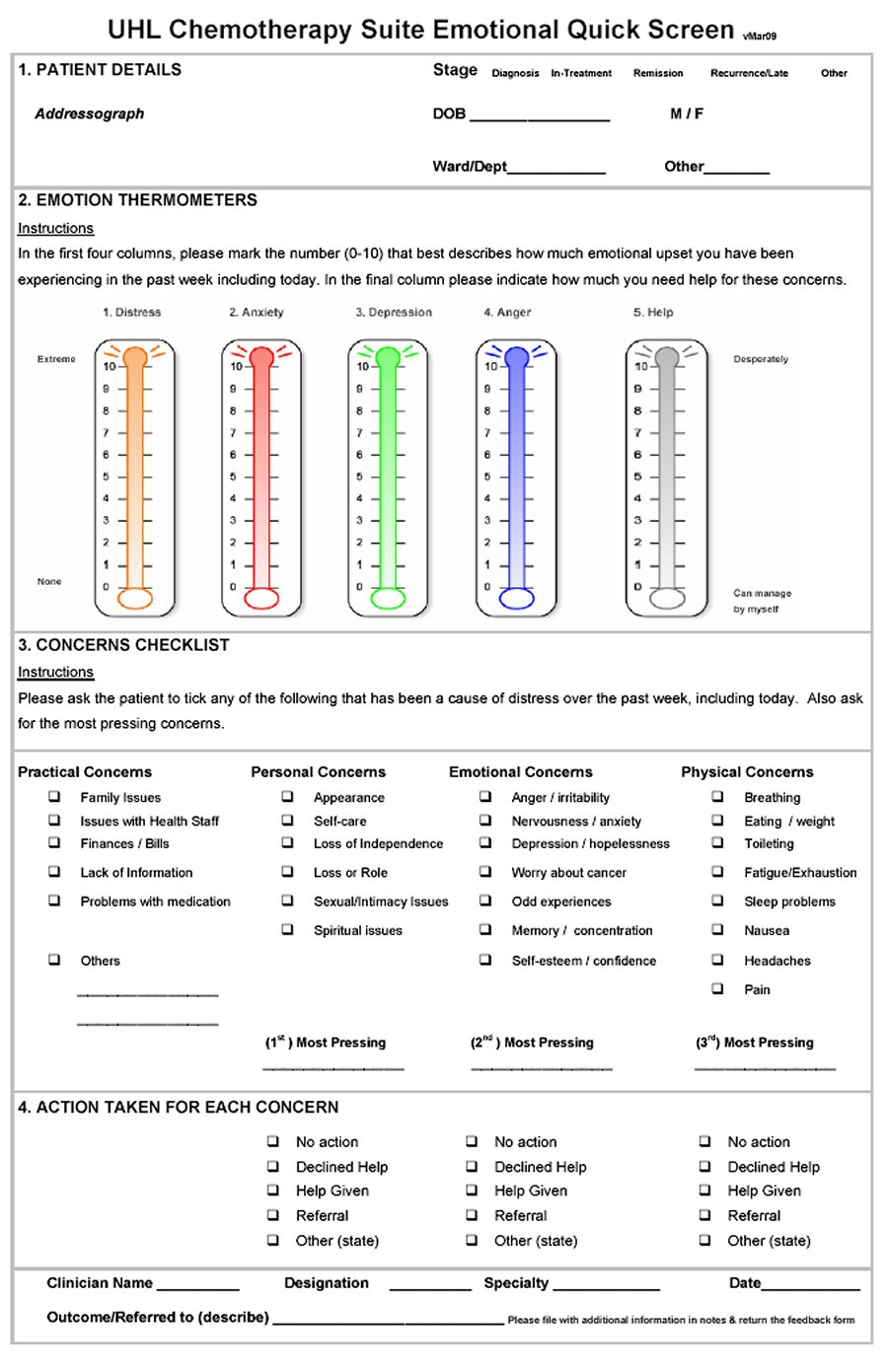 PDF Version
C. EVALUATION & IMPLEMENTATION
Begins June 2009
www. Psycho-oncology.Information (c)